About Keller Entertainment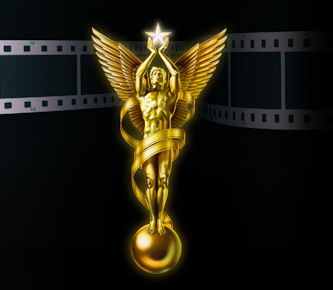 Growing from a cinematic seed in the minds of the founders, Max Keller and Micheline Keller, Keller Entertainment Group has evolved into a critically acclaimed boutique studio, specializing in the international production and distribution of motion pictures, television series and digital media content for worldwide audiences. The Kellers produced their first film in 1978 and today Keller Entertainment Group is one of the longest surviving independent motion picture companies in the United States entertainment industry having produced, distributed and owning the copyright on its library of over 200 programs.
Now as Keller Entertainment is reaching its prime in the ever changing entertainment business, it is entering into global partnerships and transforming into a "mini-major".  On any given day, in any country throughout the world, the Kellers product is likely to be seen in theaters, on broadcast television, on demand and streaming on the internet.
Keller Entertertainment Group.....STUDIO QUALITY....INDEPENDENT SPIRIT!
* * * * * * * * * * * * * * * * * * *
Max and Micheline, husband and wife, were both attorneys practicing in Beverly Hills, California and specializing in entertainment law prior to commencing their distribution company in l976. They produced their first movie for NBC in l978, Wes Craven's Summer of Fear.
They went on to produce and distribute over twenty award winning movies for networks in the U.S. including Kent State starring Ellen Barkin, David Marshall Grant and Keith Gordon, Conspiracy: The Trial of the Chicago 8 starring Martin Sheen, Peter Boyle and Elliot Gould, Women of Valor starring Susan Sarandon, and many many more. Thereafter Max Keller specialized in setting up international television coproductions and the Kellers produced four successful international television series: Conan the Adventurer (22 hours), Tarzan: The Epic Adventures (22 hours), Acapulco H.E.A.T. (48 hours) and 75 episodes of the blockbuster hit series, Tarzan.  
Additionally they produced over 80 hours of music video programming for the music channel, STUDIO M. Theatrically, the Kellers produced Voyage of the Rock Aliens, Danielle Steel's Now and Forever starring Cheryl Ladd and Wes Craven's Deadly Blessing starring Sharon Stone. Recently Max Keller was an Executive Producer on Hands of Stone, the true story of the relationship between the legendary boxer Roberto Duran and his trainer Ray Arcel. It stars Robert De Niro, Edgar Ramirez, Usher, Ellen Barkin and Ruben Blades. Hands of Stone opened in over 2600 theaters in the United States.
The Kellers and their films have been honored with many awards including the Emmy, Cable Ace Award, California Governor's Media Access Award, Angel Award, NAACP Best Television Movie Award, International Film & TV Festival of New York Best Television Movie Award. Micheline Keller is a biographee in Who's Who in California, and The World Who's Who of Women. She is also a member of the Southwestern University School of Law Themis Society, the Academy of Television Arts and Sciences and prior second decade counsel member of the American Film Institute. Max Keller has spent time fund raising and supporting various charitable institutions including the FIDV and Neve Yerushalyim, College for Girls. The Kellers have two children. Nicole Keller Nagel who is an entertainment attorney and Vice President at a major studio and David Joseph Keller who is a UCLA Theatre Arts graduate and serves as Executive Vice President for Keller Entertainment Group.
* * * * * * * * * * * * * * * * * * *